Welcome to the New utechsmart.com
---
Utility Technology
, Smart Design, Professional Service. When the team at UtechSmart gets together to make something, we not only hope to create a series of smart and practical office peripheral products with the latest technology, but also want to provide a great customer experience backed by industry-leading customer service.
Utility Technology
Our docking stations stand apart by integrati
ng the industry-leading Thunderbolt 4 and DisplayLink technology. We are proud to be the pioneer of the world's premier docking stations, and we will continue to built-in advanced tech into our product.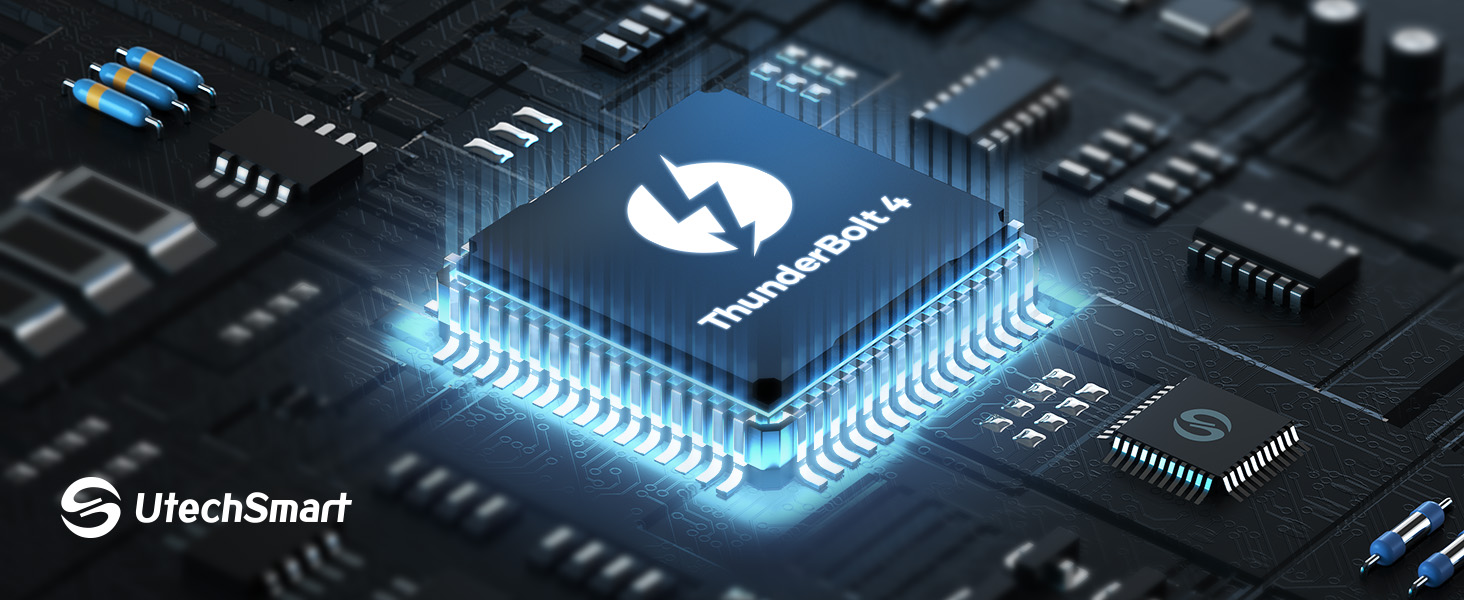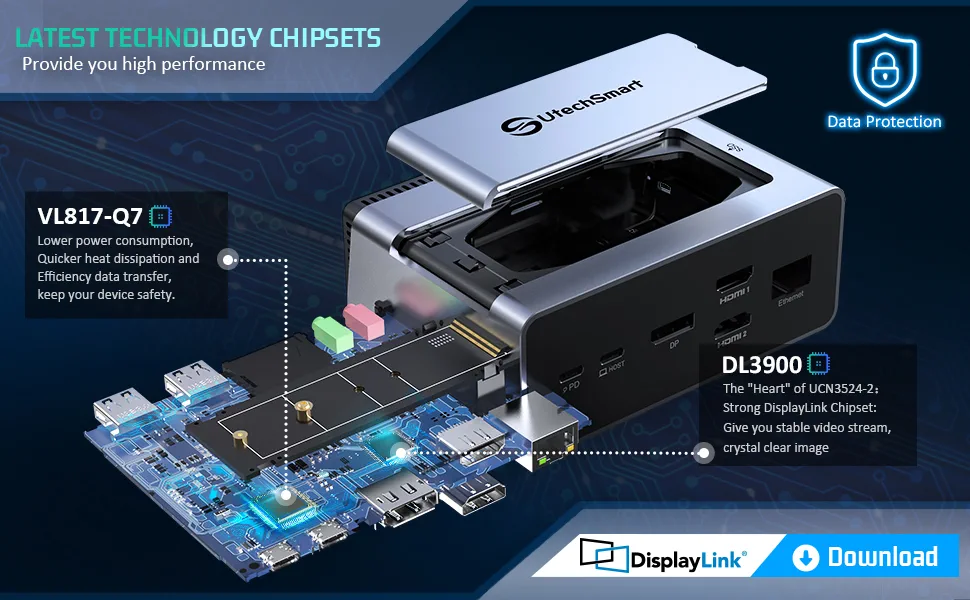 Smart Design
Finding what you're looking for, even when you're not exactly sure what you're looking for, couldn't be easier. Our new filter system, available on the products menu and category results page, lets you select the features you want and delivers matching products. Let's take a look at the redesigned
product pages
. We've organized them to answer the most common questions first: what does it look like, what can it do, and how much does it cost? Even before you scroll, you'll see a complete picture gallery, features list, price, and even Amazon rating.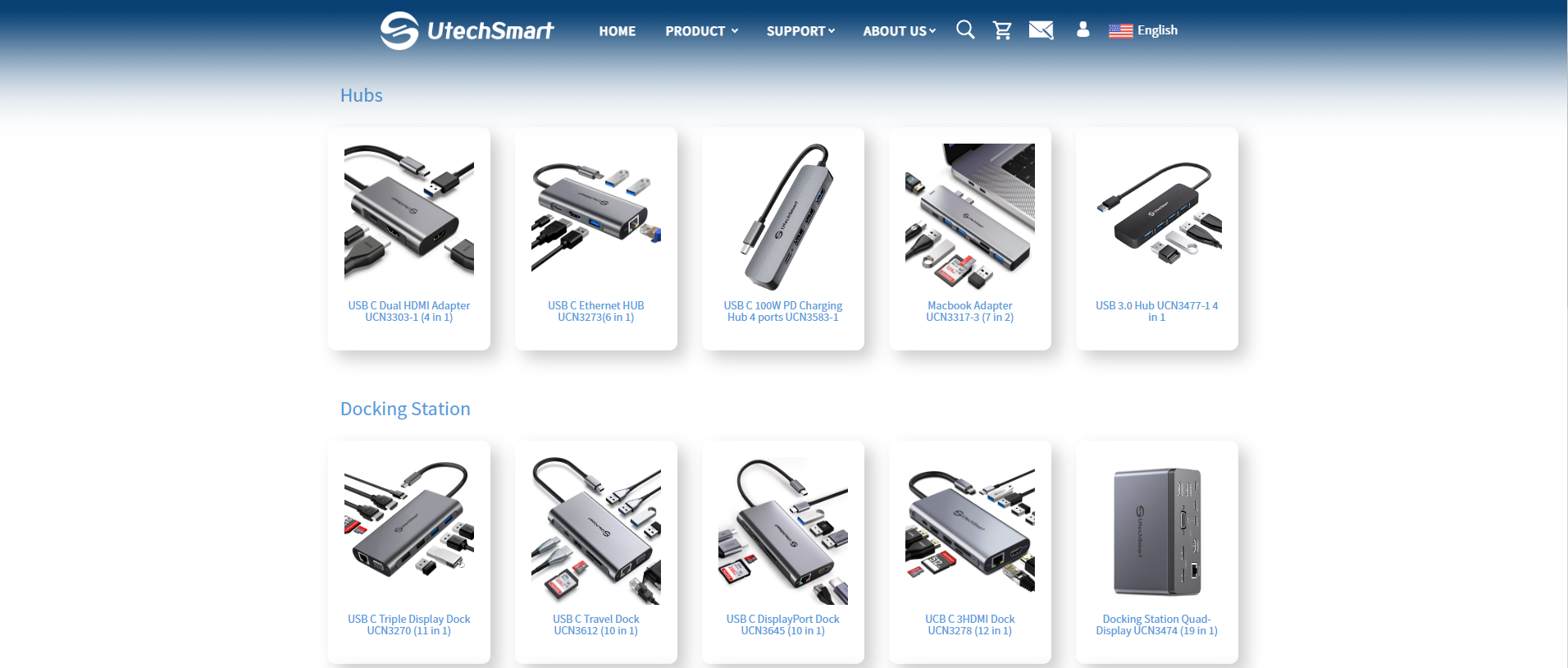 Need to get into the technical stuff?
No problem. The second half of our product pages are packed with information, conveniently separated by Feature, Specifications, Compatibility, Get Started, and FAQ tabs.
Are you looking for per-port per
formance? Try the Specifications tab for a granular br
eakdown of what you can expect from each device.

Will this connect with that? And how does it work, anyway? The Compatibility and Getting Started tabs will help you pick the right peripheral for your computer and then get you up and running.
And finally, the FAQ section is a convenient way to find help articles and frequently asked questions, dynamically delivered for each product.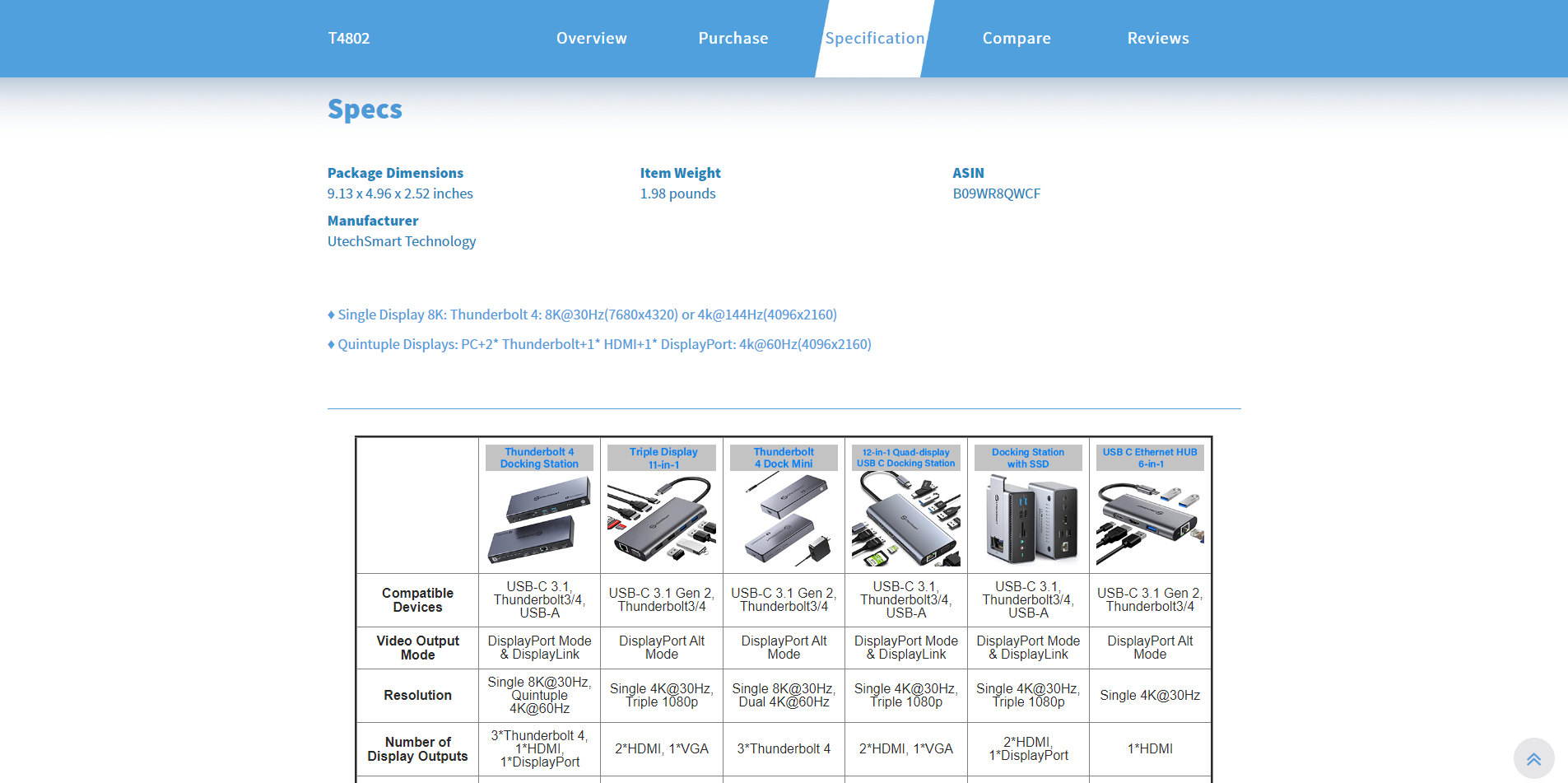 Professional Service
For some, support at UtechSmart is an email to
service@utechsmart.com
. For the DIY crowd, we've built a few resources to get you going. Our new
Knowledge Base
is your central hub for troubleshooting and support documentation.
You'll find thousands of questions, discussions, and user stories related to all of our products on the Community Support Forum. Logically arranged and searchable, the forum is the place to quickly find an answer or post a question.
Our new simplified search helps you find better answers faster. Now search by All, Products, Knowledge Base and FAQs, Forums, Blogs, and Other.
This new website was built primarily by a small team within UtechSmart. It took dedication and a few hundred hours. In the end, they delivered a website that loads fast, is easy to navigate, easy to read, and looks great on any device. We're pretty proud of that.
Thanks for clicking around. If you have any feedback, good or bad,
we'd love to
hear it
.