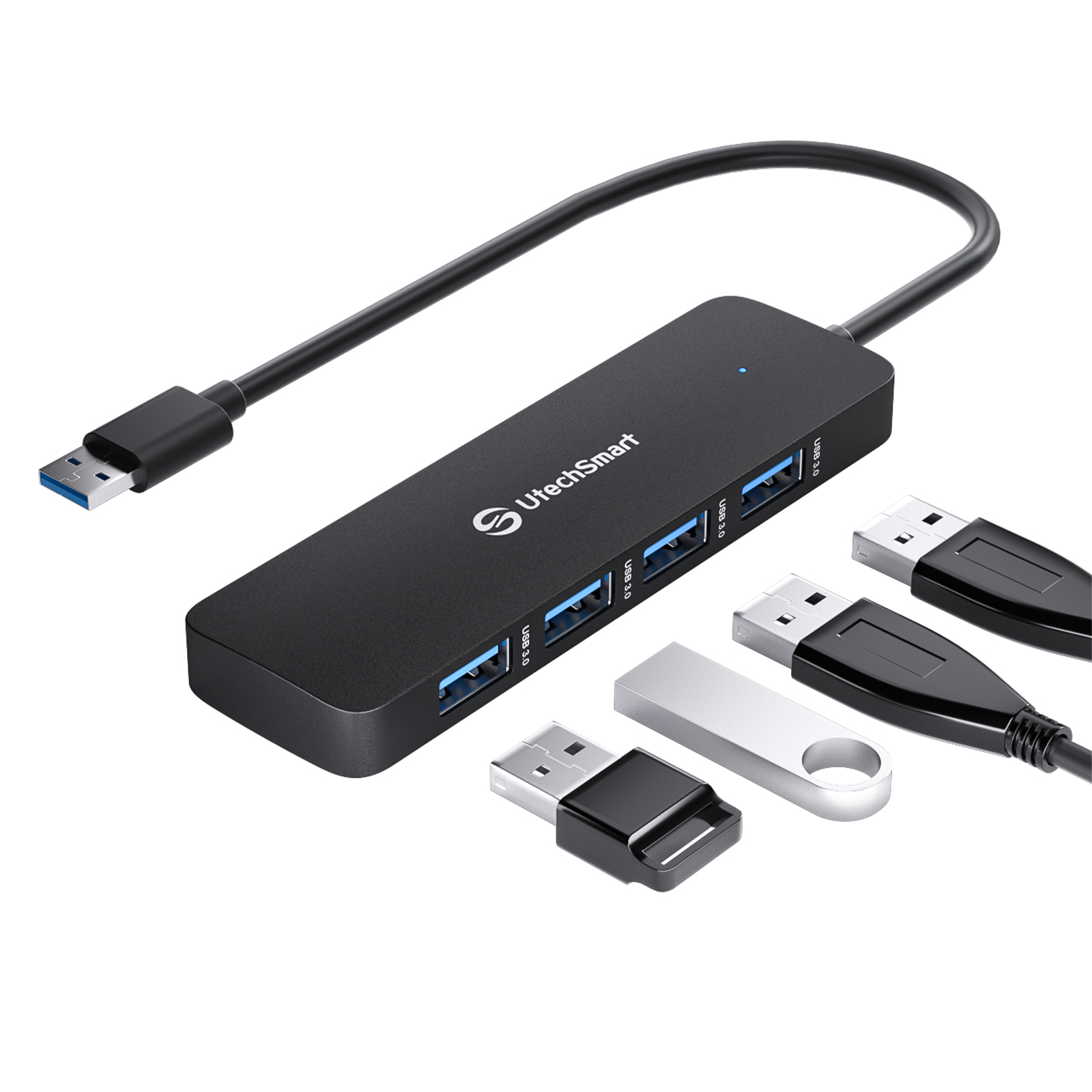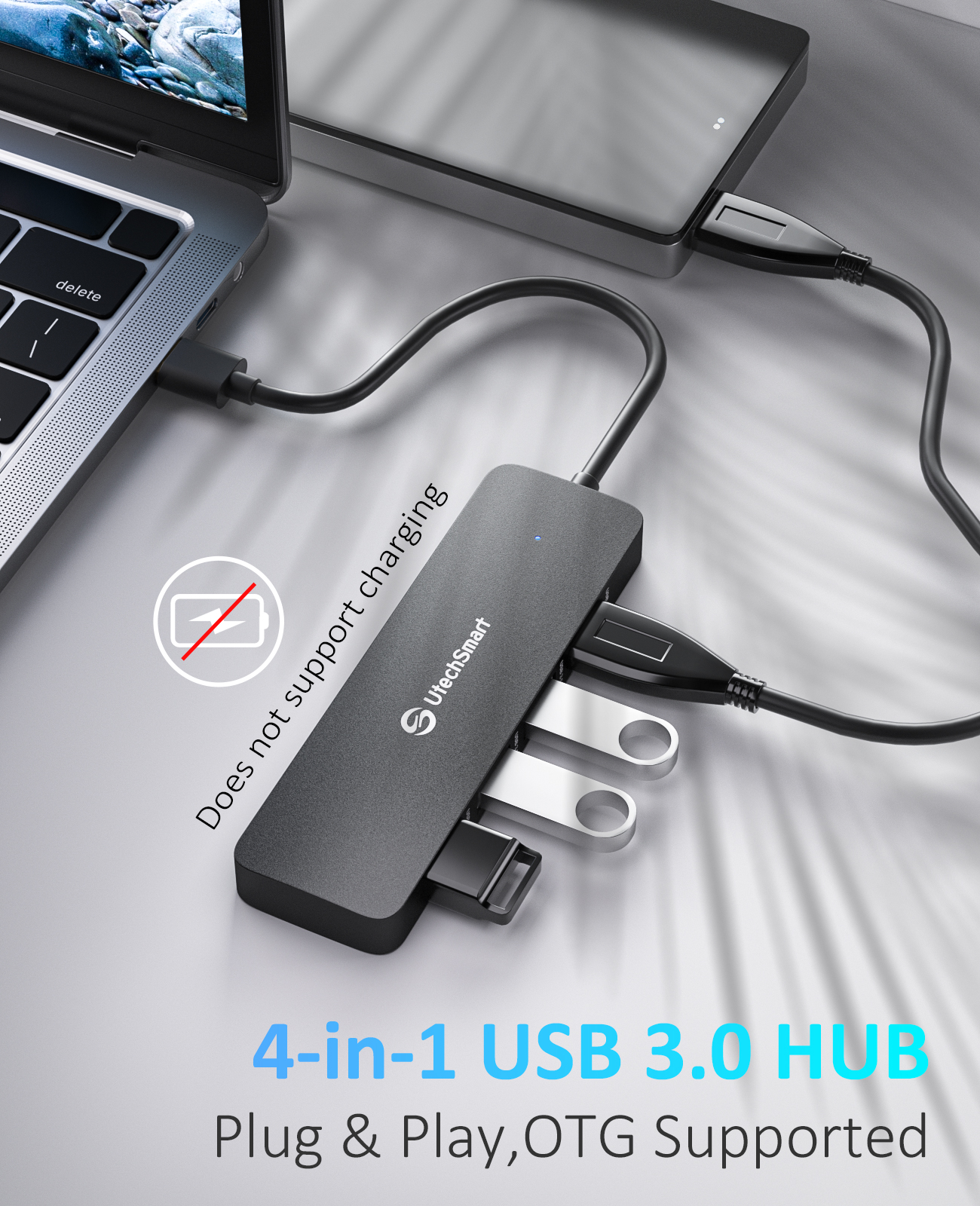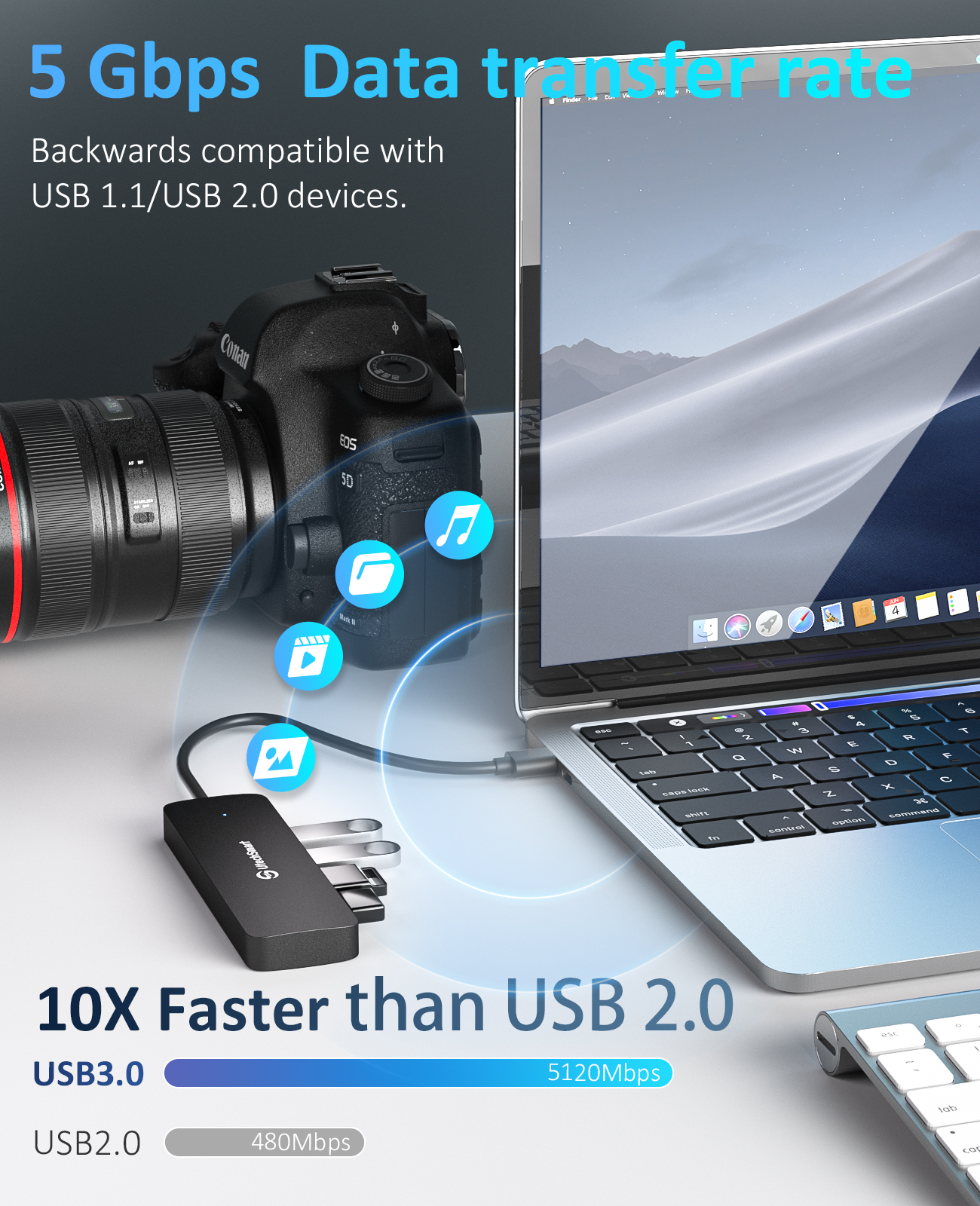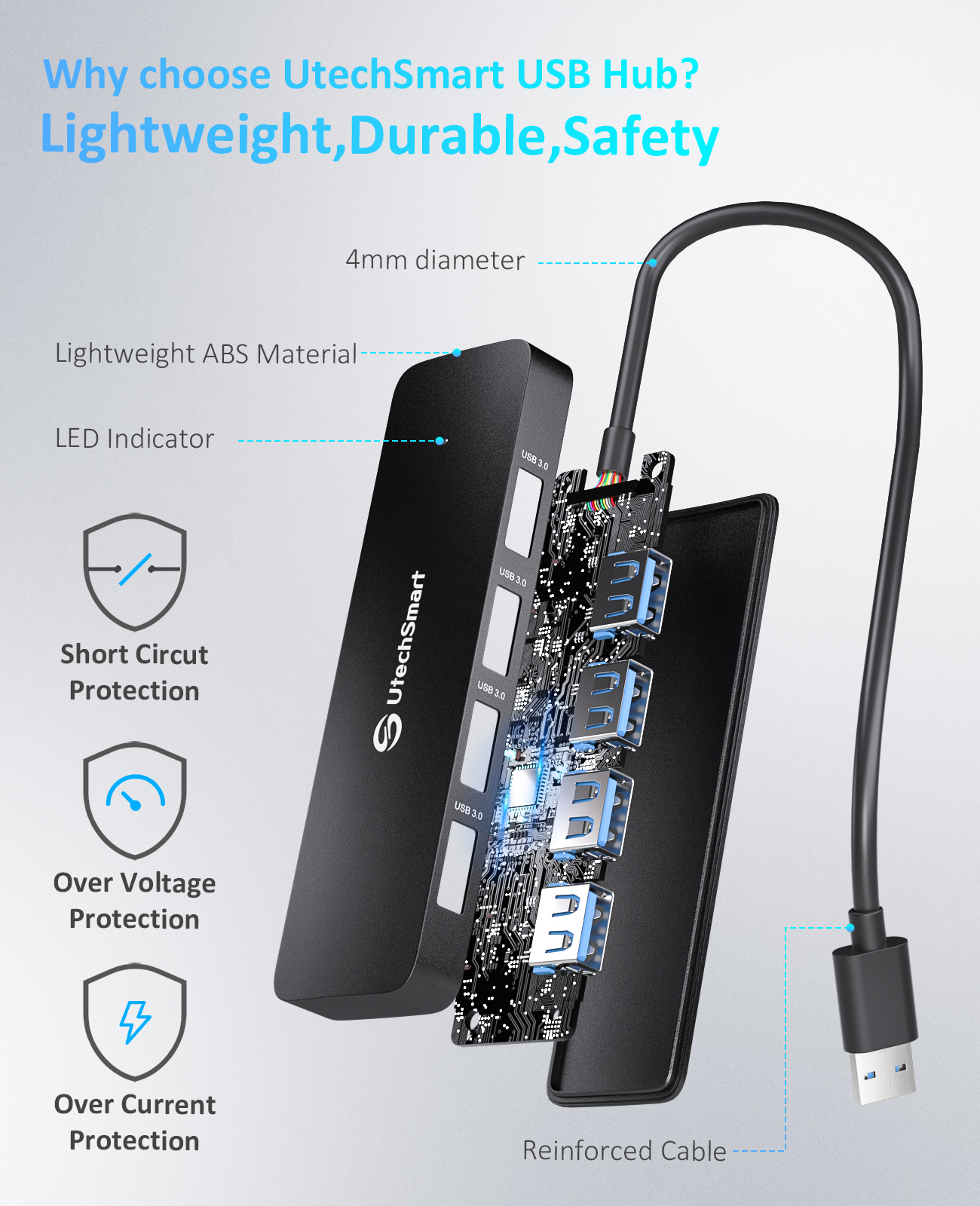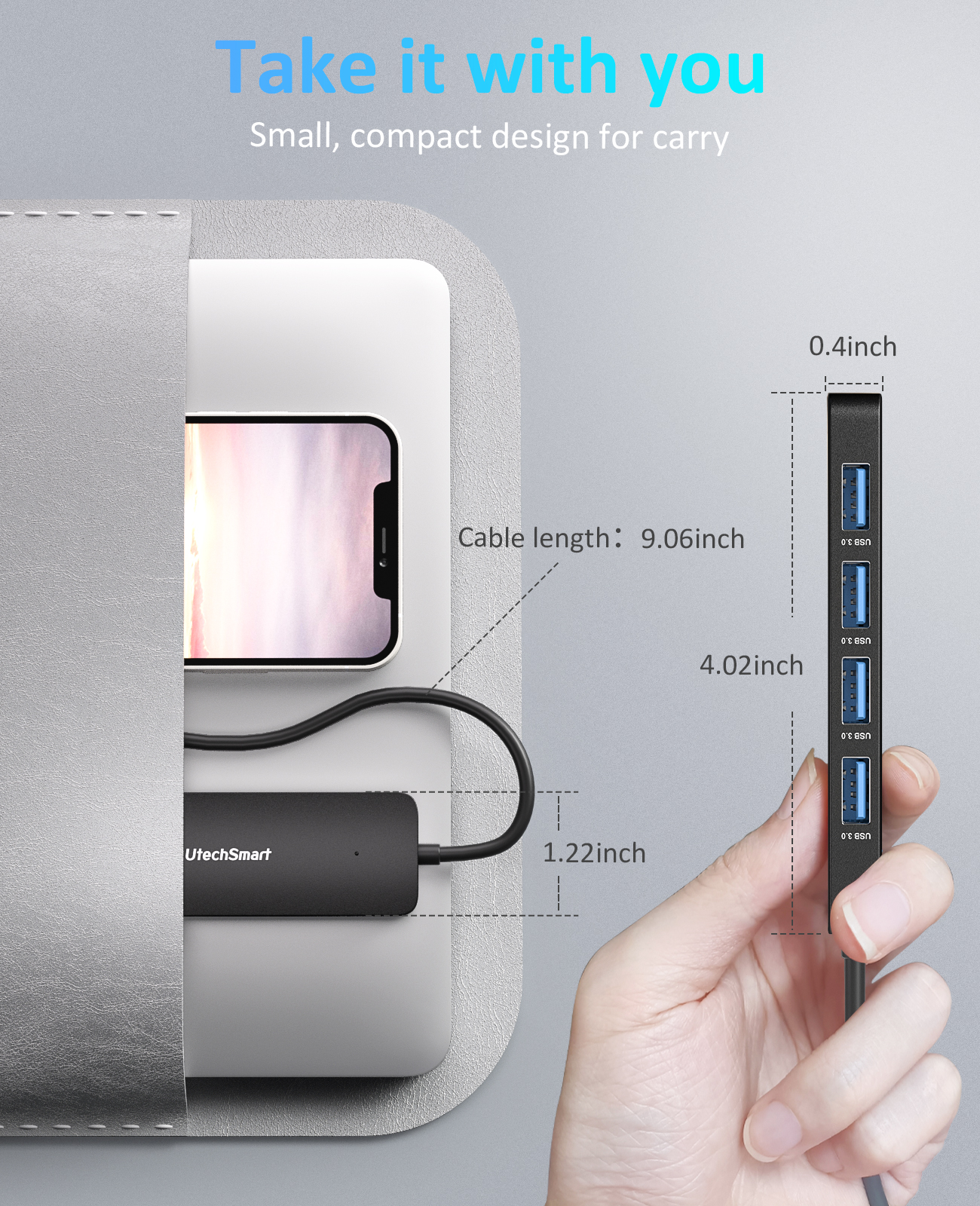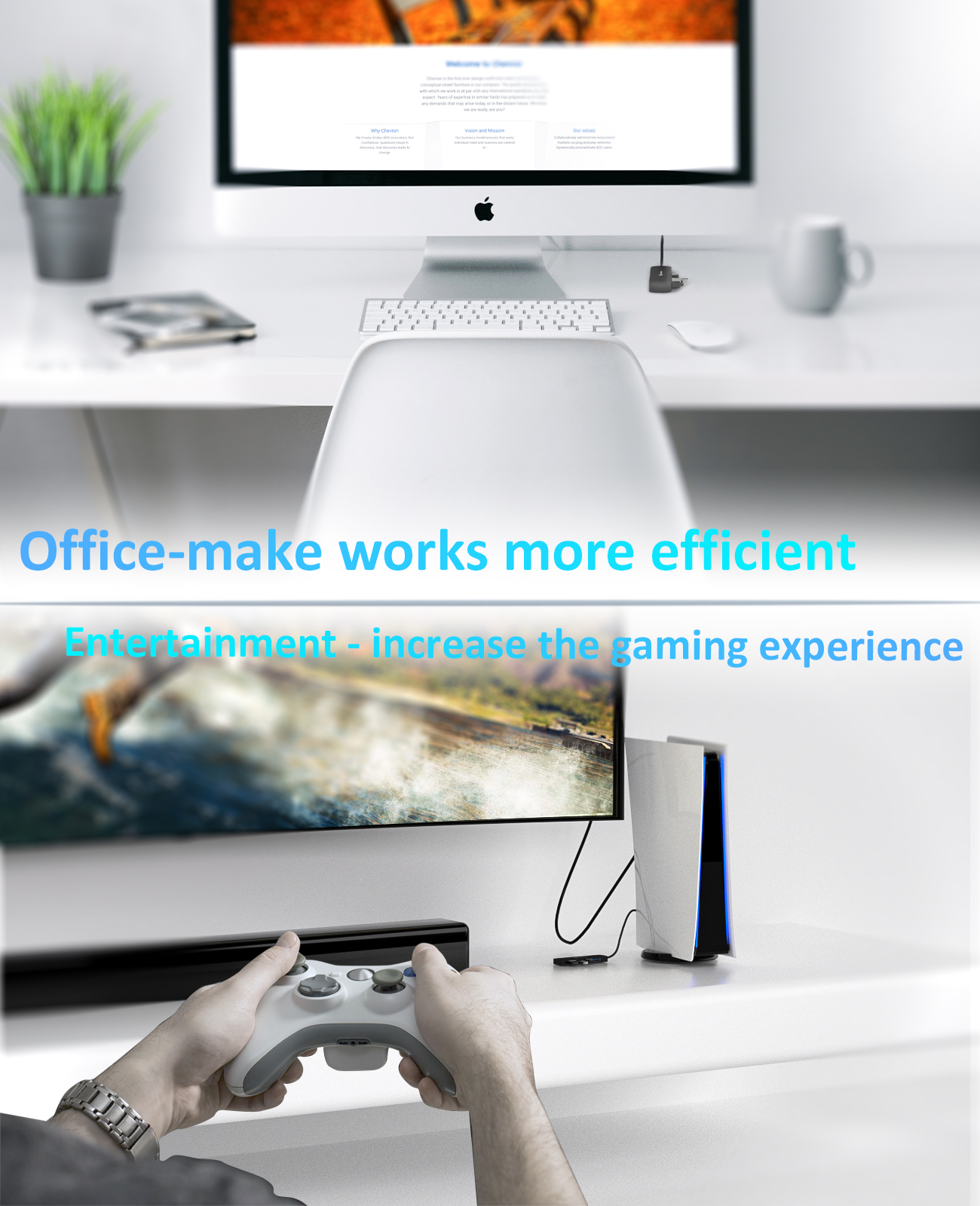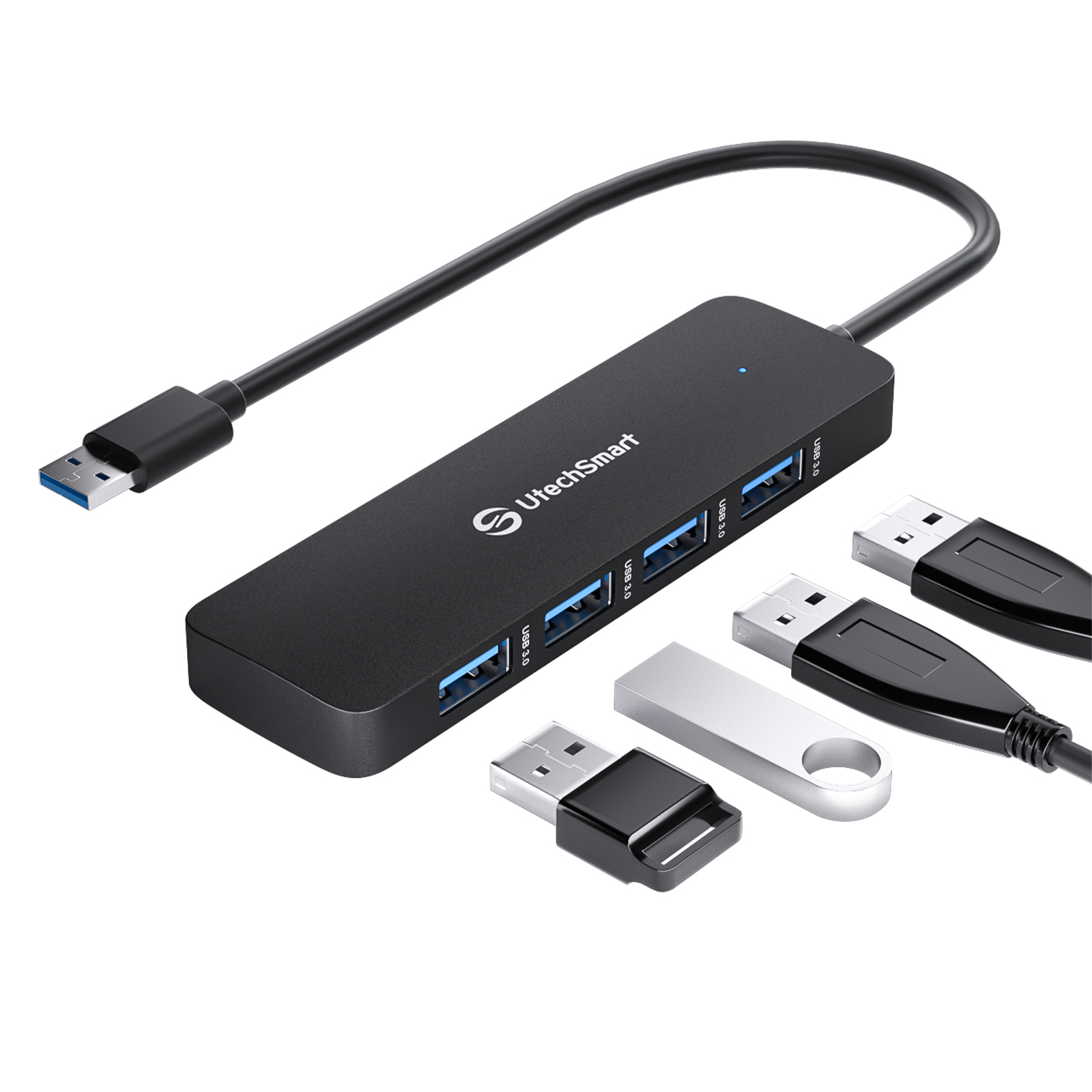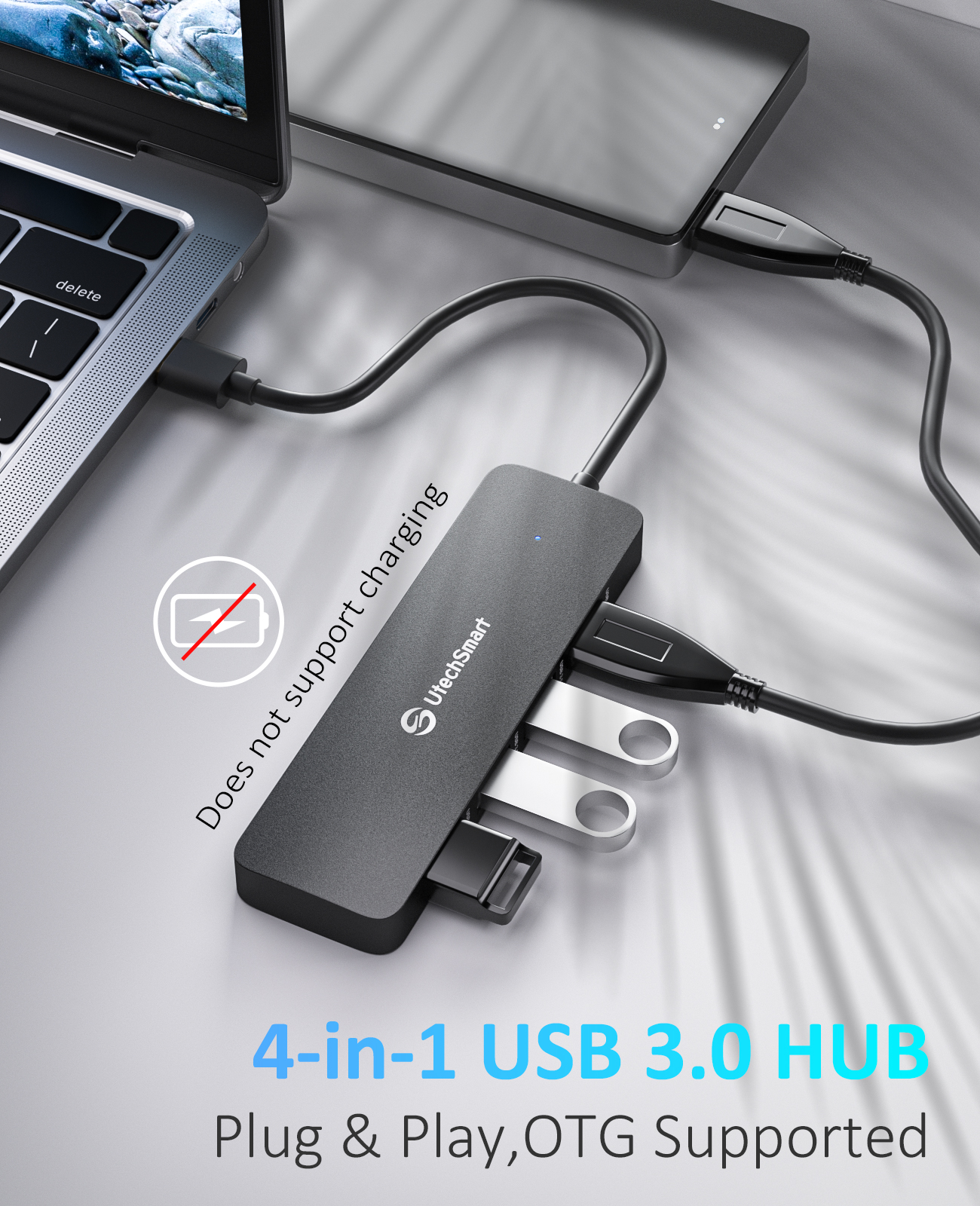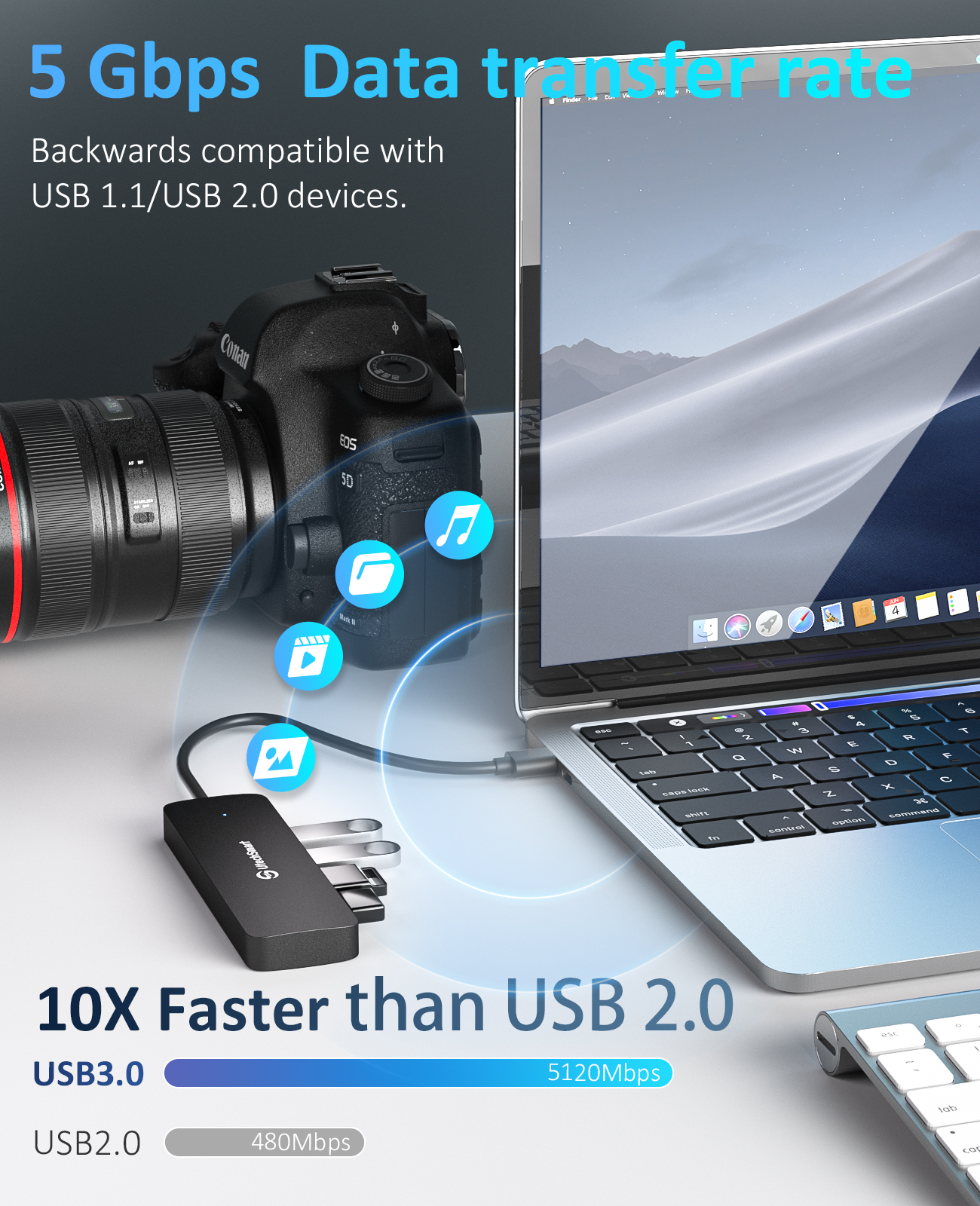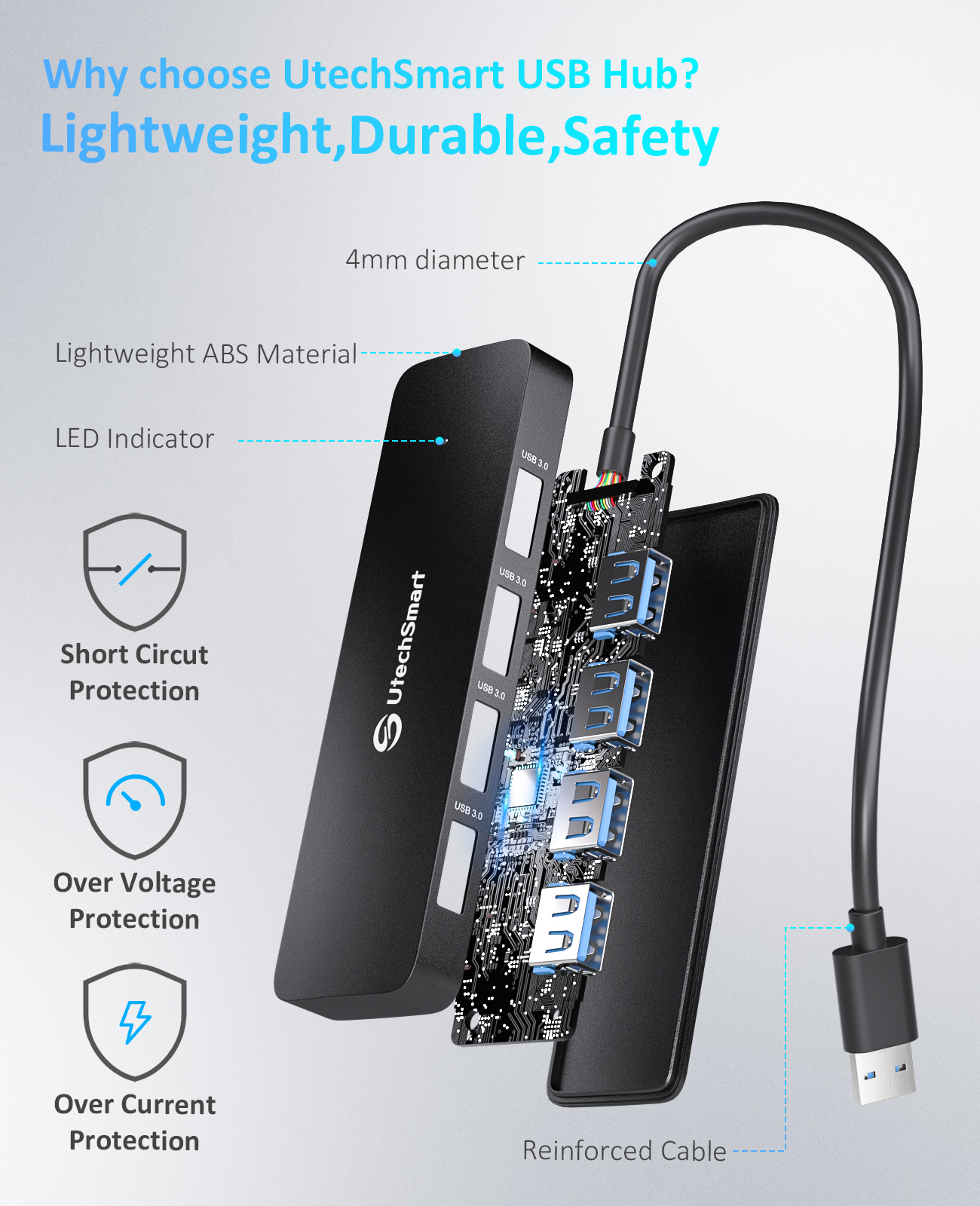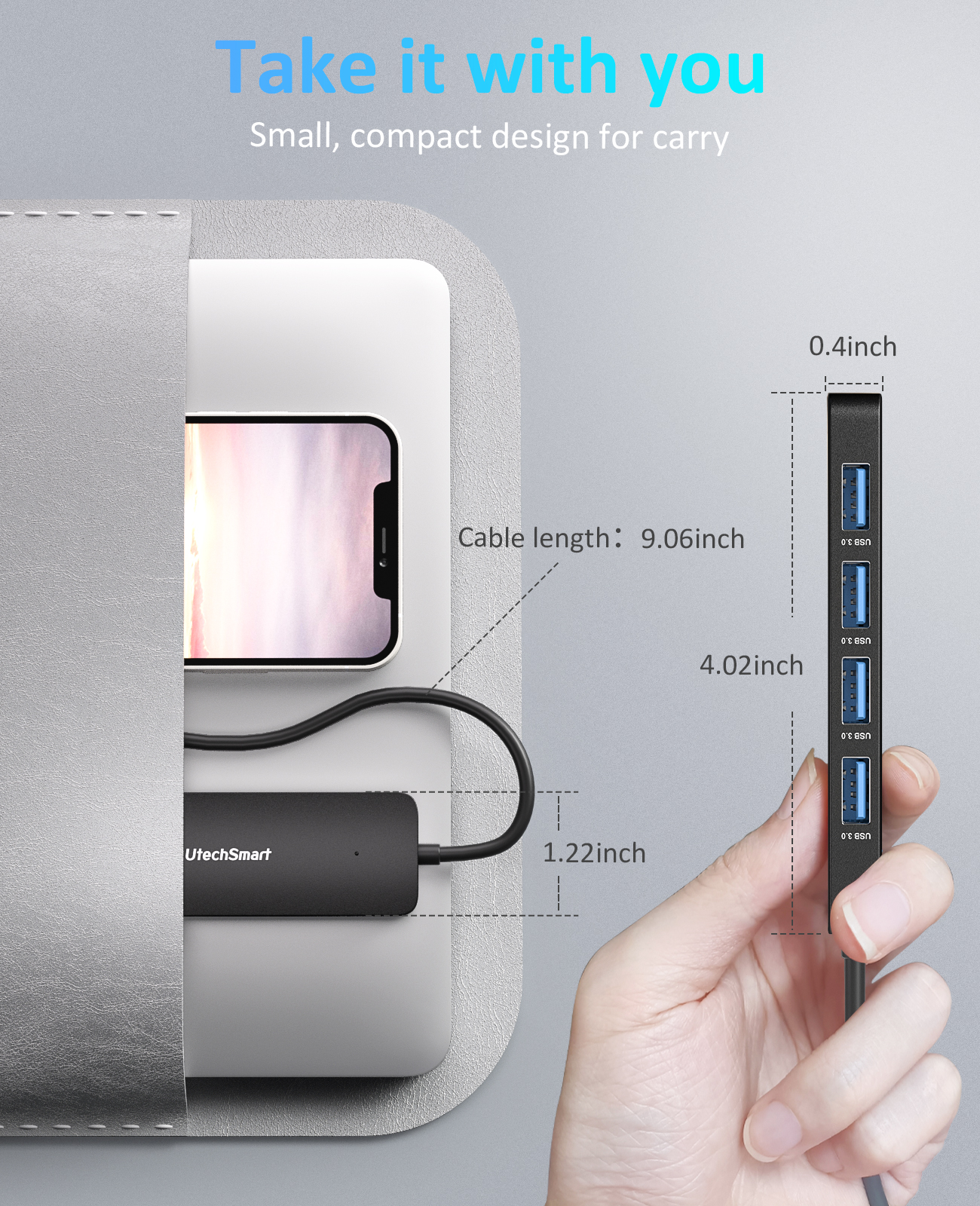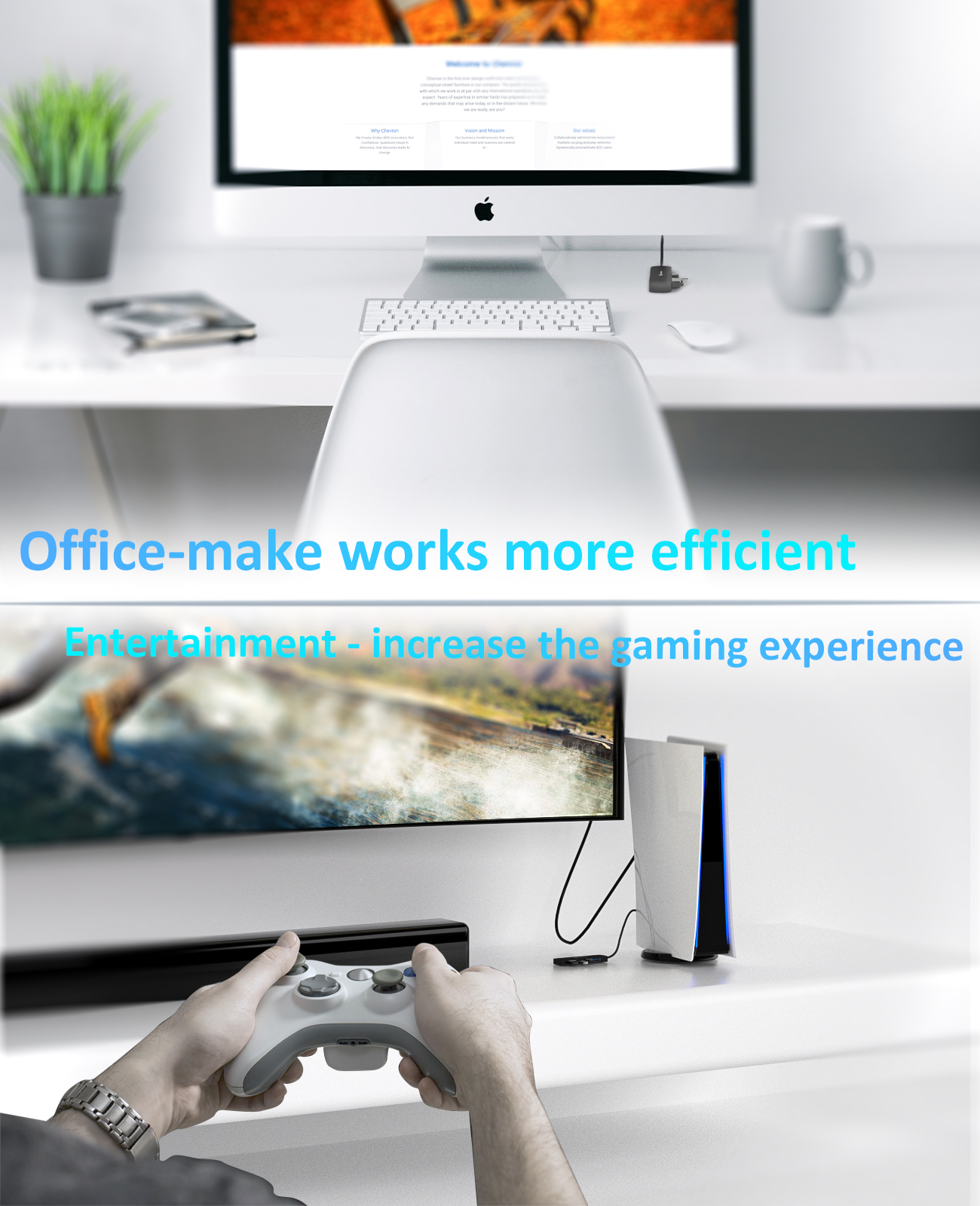 USB 3.0 Hub UCN3477-1 4 in 1
4-port USB 3.0 hub provides a 5 Gbps data transfer speed which is more than 10 times faster than USB 2.0.

This USB splitter for laptops is compatible with Windows, and macOS systems. It works with PS4, Switches, Flash Drives & other USB devices

UtechSmart USB expander hub supports Play & Play, OTG and hot swapping. Plug in up to 4 USB devices using a single USB 3.0 port.

UtechSmart USB 3.0 hub has a built-in cable that is durable and Anti-scratch. The gap between each USB 3.0 ports is precisely designed.

The size of the Ultra-Slim USB hub is 4.02*1.22*0.39inch, and the thickness is 4 inches. The small and Lays flat design so is ideal for travel, take it with you.
Don't let the number of available USB ports limit the amount of work you can get done.
Ultra Slim 4-Port USB 3.0 Data Hub
Connect up to four USB devices with the use of a single USB 3.0 port at same time.
Expand the capabilities of your USB 3.0 ports:
Read U disk data

Play games with a controller

Let the Mouse/keyboard link to the tablet

Smartphone connected to your PC

Transfer movies, music or photos from the device

...
Supported Systems:
Compatible with mainstream OS like Windows, macOS, Android, Linux
UtechSmart 4-Port USB 3.0 Hub Adapter for Laptop
Up to 5 Gbps data transfer speed:
Transfer speed is 10x faster than USB 2.0
Backwards compatible with USB 1.0, USB 1.1 and USB 2.0 devices
Power Usage:
This USB hub does not support charging.
Maximum support current output of Data Port : 1.5A
For a stable connection, avoid connecting high power-consumption devices, such as external hard drives.
Specs
Package Dimension

6.89*2.76*0.67inch
Manufacturer

UtechSmart Technology















Compatible Devices



USB-C 3.1/3.2 Gen 2
Thunderbolt 3/4

USB-C 3.1/3.2 Gen 2
Thunderbolt 3/4

USB-C 3.1/3.2 Gen 2
Thunderbolt 3/4

USB-C 3.1/3.2 Gen 2
Thunderbolt 3/4


USB-C 3.1, Thunderbolt3/4,




USB-A




USB-C 3.1, Thunderbolt3/4,




USB-A




Video Output Mode




DisplayPort Alt Mode




DisplayPort Alt Mode




DisplayPort Alt Mode




DisplayPort Alt Mode




DisplayPort Mode & DisplayLink




DisplayPort Mode & DisplayLink




Resolution



Single 4K@30Hz(HDMI),
Dual 1080p(DP 1.2) or Dual 4K@30Hz(DP1.4)


Single 4K@30Hz(HDMI)



Single 4K@30Hz(HDMI),
Dual 1080p(DP 1.2) or 4K@30Hz(HDMI)+1080p(VGA)(DP 1.4)

Single 4K@30Hz(HDMI),
Dual 1080p(DP 1.2 or with VGA) or Dual 4K@30Hz(DP1.4),Triple 1080p


Single 4K@30Hz(HDMI) or 1080p(VGA), Dual 1080p, Triple 1080p




Single 8K@30Hz(Thunderbolt 4) or Single 4K@144Hz,Dual 1080p(DP 1.2) or Dual 4K@60Hz(DP1.4), Quintuple 4K@60Hz(DP1.4)




Number of Display Outputs




2*HDMI




1*HDMI




1*HDMI, 1*VGA




2*HDMI, 1*VGA




2*HDMI,




1*DisplayPort




2*Thunderbolt 4, 1*HDMI, 1*DisplayPort




Gigabit Ethernet Port




None




√




√




√




√




√




Max Transfer Rate




5Gbps




5Gbps




5Gbps




5Gbps




5Gbps




40Gbps




Power Demand




88W (Use 100W PD adapter)




92W (Use 100W PD adapter)




75W (Use 100W PD adapter)




75W (Use 100W PD adapter)




87-96W(use 100W PD charger)




120W DC Adapter Included(Host Charging 60W max)




Other Ports




USB3.0, USB-C PD Charging




USB3.0, USB-C PD Charging




USB3.0, USB2.0, SD/TF Slots, USB-C PD Charging




USB3.0, USB2.0, SD/TF Slots, USB-C PD Charging




SSD Slot, USB3.0, USB2.0, SD/TF Slots, USB-C PD Charging




USB3.0/2.0,




SD/TF,




USB-C PD Port




Connection Method




USB-C to HOST




USB-C to HOST




USB-C to HOST




USB-C to HOST




USB-C to USB-C/USB-A



Thunderbolt 3/4 to Thunderbolt 3/4
USB-C to USB-C
USB-C to USB-A


Number of Ports




4

6

10

11

15

16

Product Model




UCN3303-1

UCN 3273

UCN 3612

UCN 3270

UCN3524-2

T4802

Other top rated product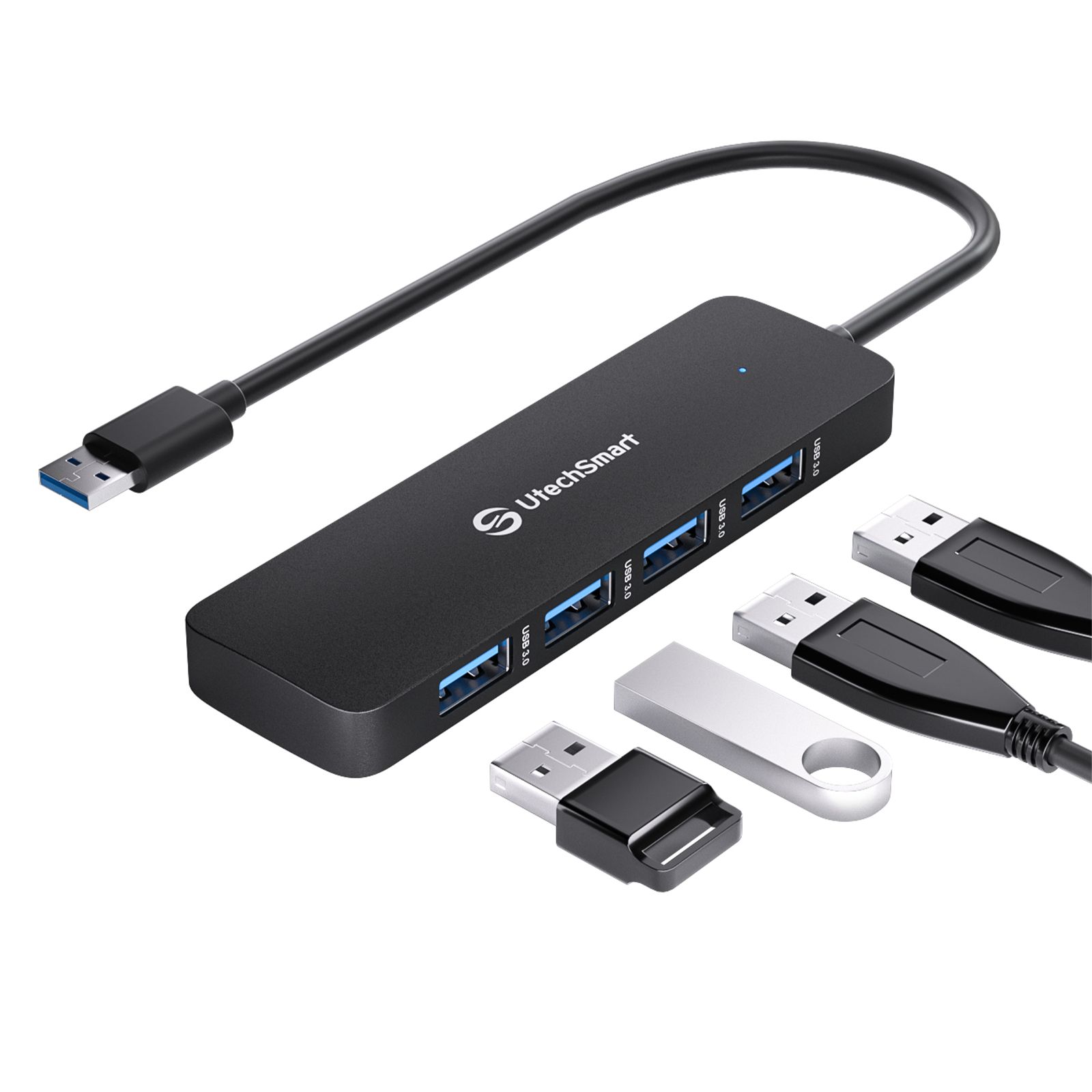 ---
---
0 Reviews
Sorry,there is no data on the page you visited!